2023 Education Plan
Course Schedule
Visitors can access the registration links in the Google calendar on this page. Simply use the calendar's interface to view upcoming events registration links corresponding with the dates below. Our Google calendar will also furnish you with the option to add these events to your Google calendar.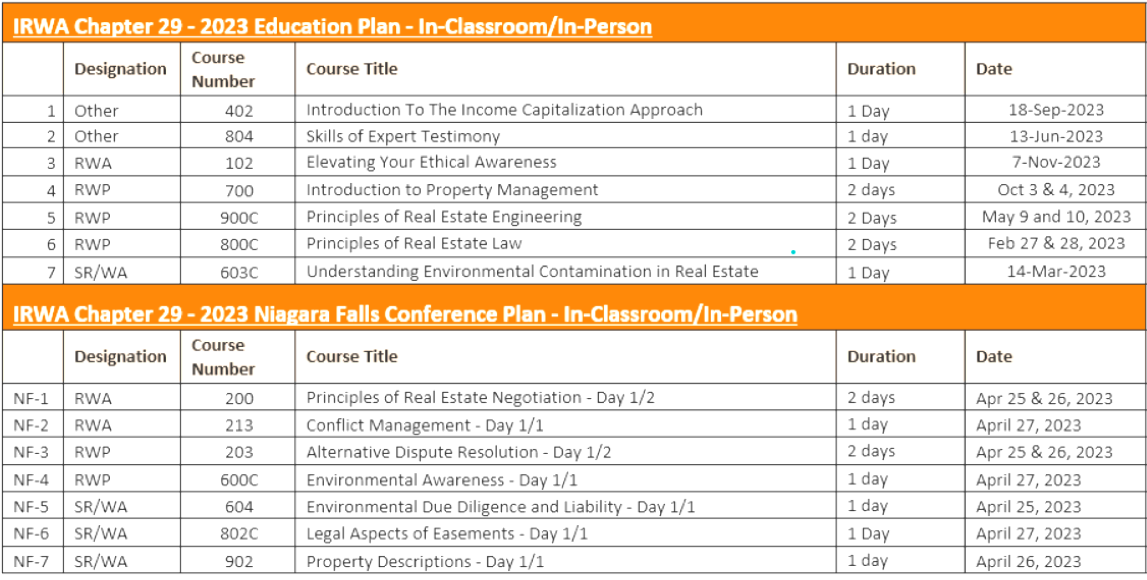 Education Chair: Lucie Jabour
Please note: If registering on-line through IRWA HQs website (which is currently the method for virtual classes), course fees will be charged prior to the course in U.S. funds (except M/C & Visa).